Here you can find a guide about this topic
What is a Hazardous Material?
According to the U. S. Department of Transportation (DOT), a hazardous material is "A substance or material, including a hazardous substance, which has been determined by the Secretary of Transportation to be capable of posing an unreasonable risk to health, safety and property when transported in commerce, and which has been so designated." In layman's terms, this means any material that, because of its chemical properties, may cause injury, loss of life, damage to property or the environment if involved in an accident during transportation. A minor transportation accident can quickly escalate into a major catastrophe when hazardous materials are involved.
Who is responsible for complying to the Hazardous Material Regulations?
The shipper or their agent is responsible for having their Hazardous Material cargo in compliance with all the regulations at the time the cargo is offered for transportation (at the time of pick up from the shipper's facilities, or at the time of delivery to the carrier's terminal). The carrier's (highway, ocean, rail, air) responsibility is to determine that the shipper has, in fact, complied to the regulations before the carrier transports the cargo. A signed "shipper's certification" statement is required.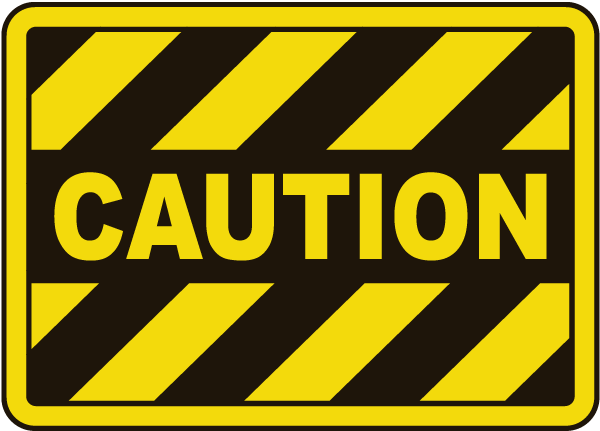 Who provides and enforces these regulations?
 There are currently two sets of regulations covering the shipping of hazardous materials.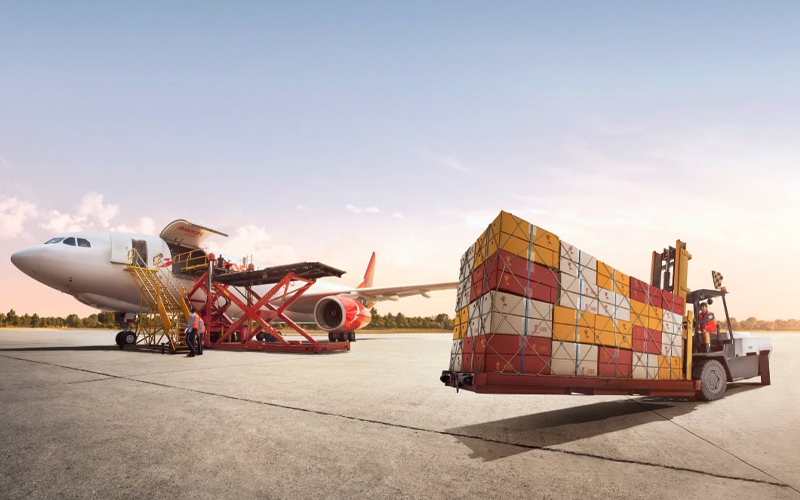 International Maritime Dangerous Goods Code regulations
Pertains to international shipments
Enforced by the "competent authorities" of the countries who have adopted these regulations.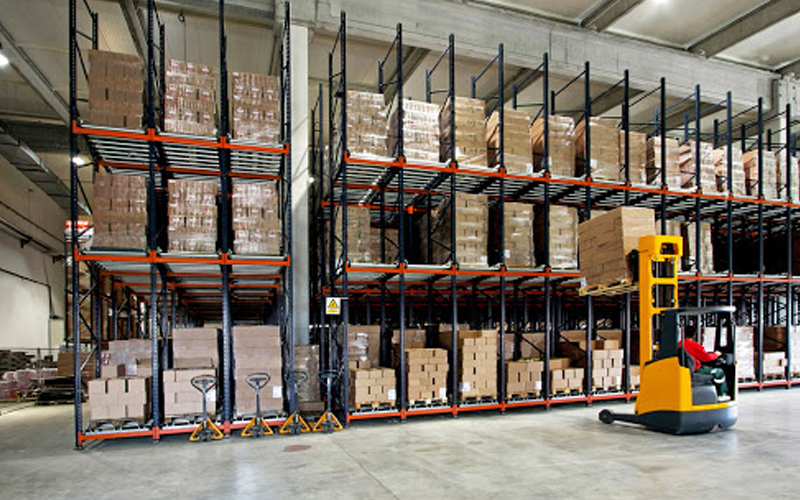 Code of Federal Regulations (CFR-49)
Regulations are governed by the DOT
Pertain mainly to domestic shipments
Reference international regulations when shipping by ocean and/or air
Enforced by the Federal Aviation Administration, United States Coast Guard, Federal Highway Administration, and Federal Railroad Administration.
The two sets of regulations are very similar in documentation, labeling, marking, and placarding requirements. However, some differences do exist. Whenever these regulations conflict, the more stringent of the two must be adhered to.
Classes of Hazardous Materials
There are several types (classes) of Hazardous Materials. Most classes of Hazardous Materials are accepted for transport by Four Star Cargo Cargo, but there are a few classes that, because of their extreme danger, Four Star Cargo does not handle. The following are lists of Hazardous Materials that are and are not accepted/transported by Four Star Cargo:
Hazardous Material accepted by Four Star Cargo Cargo
| | |
| --- | --- |
| Hazard Class Name | Corresponding Hazard Class Number |
| Explosive 1.3 G | Class 1.3 G |
| Explosive 1.4 G, 1.4 S | Class 1.4 G, 1.4S |
| Flammable Gases | Class 2.1 |
| Non-Flammable gases | Class 2.2 |
| Poison Gases | Class 2.3 |
| Flammable Liquids | Class 3.1, 3.2, 3.3 |
| Flammable Solids | Class 4.1 |
| Spontaneous Combustible | Class 4.2 |
| Dangerous When Wet | Class 4.3 |
| Oxidizers | Class 5.1 |
| Organic Peroxides | Class 5.2 |
| Toxic Substances (Poisons) | Class 6.1 |
| Corrosives | Class 8 |
| Miscellaneous Dangerous Substances | Class 9 |
Hazardous Material NOT ACCEPTED by Four Star Cargo Cargo
Hazard Class Name
Corresponding Hazard Class Number
Class A and B Explosives

Class 1.1, 1.2 All compatibility groups

Class 1.3, compatibility groups:
A,B,C,D,E,F,H,J,K,L,N,S

Class C Explosives
Class 1.4, compatibility groups:
A,B,C,D,E,F,H,J,K,L,N
Blasting Agents
Class 1.5, 1.6
Infectious Substances
Class 6.2
Radioactive Materials
Class 7
Hazardous Waste Materials
*Not all shipments can be shipped to all ports. Contact your Customer Service Representative for specific restrictions.
Documentation Requirements: Hazardous Material Description
The person offering the Hazardous Material for transportation (usually the shipper) must provide a shipping paper to the carrier. This document must contain the following information ( taken from the CFR-49 and IMDG Code):
Proper Shipping Name (If the proper shipping name ends with an "NOS", a technical or chemical name is also required in parenthesis after the "NOS").
Hazard Class and, when assigned, the division of the goods.
UN Number
Packaging Group (Does not apply for class 1 or 2).
If the Hazardous Material is a marine pollutant, the words Marine Pollutant" must be part of the description.
If the Hazardous Material is flammable liquid, the flash point is required as part of the description. The flash point must be noted in Celsius (centigrade).
Subsidiary Risk(s), if applicable. (Gases which have subsidiary risk should be further amplified by writing out the Hazard Class instead of using Class #, i.e.,Flammable.).

Container packing certificate or vehicle packing declaration (not required for tanks).
If the Hazardous Material is a Class 2.3 or 6.1, the words "Poison Inhalation Hazard" and it's zone classification is required.
If a material is considered to be a Reportable Quantity (RQ) Hazardous Material, a Limited Quantity (Ltd. Qty.), or a residue-last contained material for containers which have been emptied of their contents but have not been cleaned or purged of their hazard(s), the proper shipping name should be proceeded by the appropriate prefix of RQ, Ltd.Qty. Or Residue, Last Contained.
For a class 4.1 or class 5.2, the controlled emergency temperature, if applicable.
24 Hour Emergency Response Telephone Number for each hazardous commodity must be listed.
EMS number (Emergency Procedures) and MFAG number (Medical First Aid Guide) for each hazardous commodity must be listed.
Number/Type/Gross Weight (or Volume) of each kind of Hazardous Material must be listed.
Shipper's Certification Statement: (see example below).
"I hereby declare that the contents of this consignment are fully and accurately described above by the correct technical name(s) (Proper Shipping Name [s]), and are classified, packaged, marked and labeled/placarded, and are in all respects in proper condition for transport according to the applicable international and national government regulations."
Signature on behalf of Shipper
Note: Empty tanks/cylinders that last contained a Hazardous Material must still be classified as a Hazardous Material because of the residue. The description would begin with "Residue, Last Contained", followed by the proper shipping name.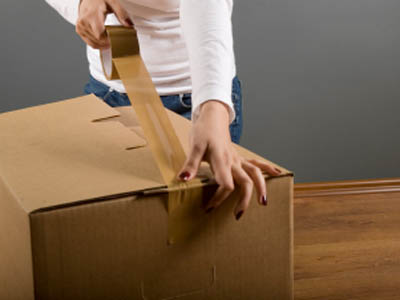 Each Hazardous Material must be packaged as required by the regulations.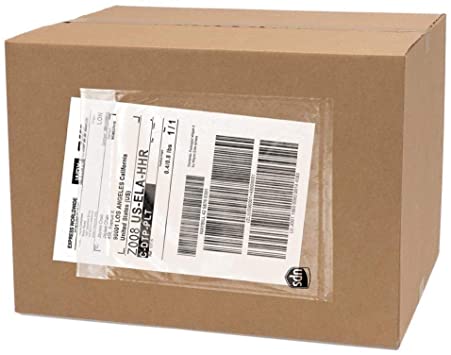 Each package must be labeled with a Hazard Class Label and Subsidiary Risk Label, if applicable.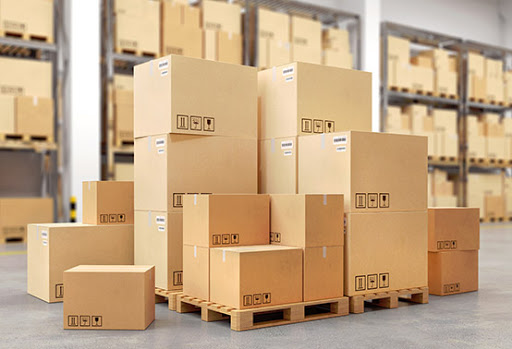 Each package must be marked with the Proper Shipping Name and the UN Number.
Loading the Container/Vehicle
Certain classes of Hazardous Materials cannot be loaded into/onto a container or flat rack due to incompatibility. The Hazardous Materials Compatibility Chart above specifies which classes of Hazardous Materials can or cannot be loaded within the same container or onto the same flat rack.
Shipments of Hazardous Materials must be blocked and braced to prevent shifting.
Foodstuffs must not be packed with Hazardous Material that are labeled toxic, poisons, corrosives or with cargo having a strong odor/smell.
If Hazardous Material and general cargo are packed together, the Hazardous Material must be stowed near the doors to facilitate inspection.
Placards must be affixed to all containers loaded with Hazardous Materials. The placards must reflect the class(es) of Hazardous Material. Four (4) placards must be affixed for each primary and subsidiary class of hazardous material loaded (one placard for each side of the container).

Any quantity of Hazardous Material must be placarded for ocean transport.
Any quantity of Hazardous Material must be placarded for ocean transport.
Note: Placarding exception exists for limited quantity shipments and for shipments where individual packages require no labels.
HAZARDOUS MATERIALS COMPATIBILITY CHART
for Loading Freight Containers for Ocean Carriage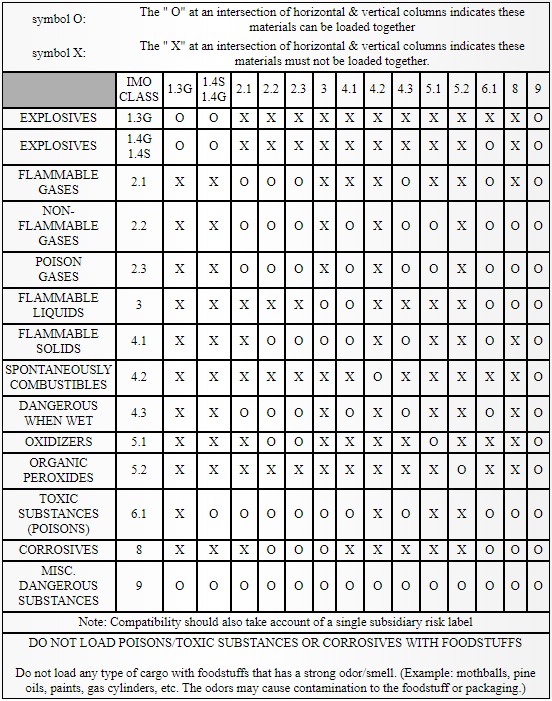 Inland Tracking (UPS, FEDEX and more)
Americas Trade and Supply