Dear customers.
Four Star Cargo will be closed on Monday the 5th in observance of the Labor Day Holiday.
https://en.wikipedia.org/wiki/Labor_Day
We are committed to our employees and appreciate the hard work and contributions they make every day to help us provide the excellent service our customers deserve.
All flights for Tuesday will be cancelled or rescheduled.
Thank you for your patronage.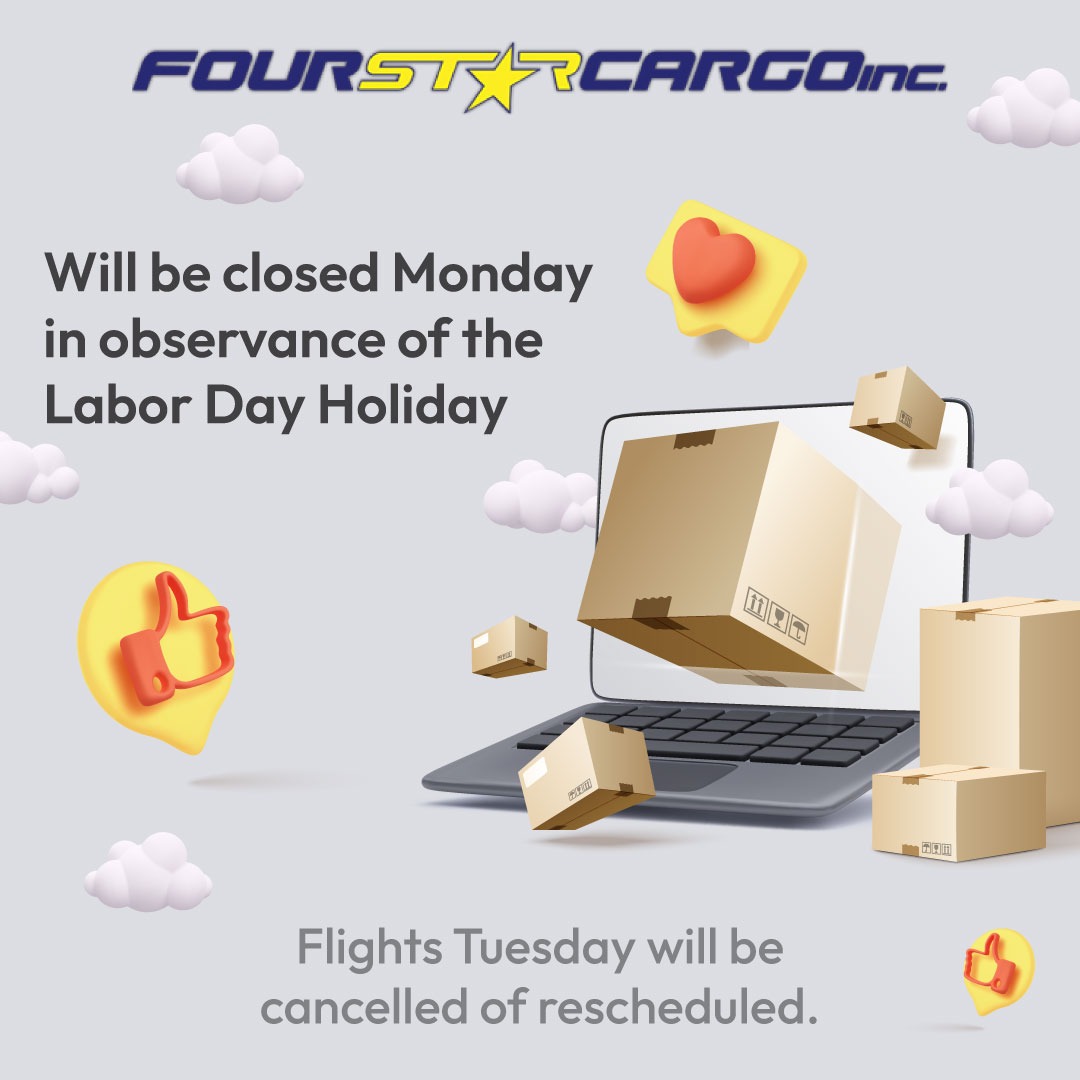 Inland Tracking (UPS, FEDEX and more)
Americas Trade and Supply